Free Webinar – What You Need to Know About Medical Electrical Standards Updates
Jon Speer, founder and VP of QA/RA @ greenlight.guru (moderator of the webinar) and I, Leo the "IEC 60601-1 guy" Eisner, Principal Consultant of Eisner Safety Consultants, will be presenting a webinar "What You Need to Know About Medical Electrical Equipment Standards Updates (& How They Affect Your Regulatory Strategy)" December 19, 2016 1PM ET/10AM PT.  Sign-up now for the limited live seating of the free webinar.
Medical Electrical Standards are constantly being changed and evolving and the amount of changes seems to be accelerating. All too often I hear clients complain that they didn't know about a standard until way too late in the process and have had to redesign their product to meet regulatory requirements.
So how do you stay up-to-date on all these changes? Are you considering the implication of these standards when putting together your regulatory strategy? Do you know what standards are coming down the line and how they may impact your product design? Are these standards harmonized in different markets? Does your test lab always know what versions of standards you need to test too?
If you have a medical electrical device or a software as a medical device and your answer to any one or more of these questions is NO then this free 90 minute webinar is for you.
Take Aways from this Webinar:
What medical electrical and related standards are being updated now and how they interact with each other.
What is the schedule for the IEC 60601 Amendment Projects and what other standards (i.e. ISO 14971, IEC 62366-1, IEC 62304) will impact the project?
Overview of the recently released Wireless Coexistence Standards for US.
Why you may need to redesign your product to meet the EMC Standard IEC 60601-1-2:2014 (4th Ed.).
How does testing under the CB Scheme impact your testing and regulatory strategies?
Resources to keep track of standards from both a regulatory and standards development perspective
WHO SHOULD ATTEND?
Medical Device Executives
QA/RA Professionals at all levels
Compliance Engineers
Quality Engineers
Design Engineers
Project Management Engineers
Senior Staff involved in management reviews per ISO 13485 for the standards update section
If you want to learn more about the IEC 60601-1 certification process you can read an article on the greenlight.guru blog of a presentation I gave awhile back on this process.
ABOUT THE PRESENTER:
This webinar is being lead by me (Leo Eisner), "The 60601-1 Guy", founder and principal consultant at Eisner Safety Consultants and moderated by Jon Speer of greenlight guru.
Leo is a licensed professional engineer in safety engineering, a certified Quality System lead auditor, an expert in product safety for medical electrical devices (IEC 60601 series of standards) and an expert in CE marking for the medical device EU Directives.
Eisner Safety Consultants has helped countless clients thru the Product Safety and Regulatory maze over the 20 year history of the company. Leo has 30 years experience in product safety. Leo ran the Compliance Engineering Group at Karl Storz and was a Senior Product Safety engineer at TÜV Product Service.
About greenlight.guru
greenlight.guru is the only Quality Management Software built exclusively for the unique needs of medical device companies, allowing you to bring safer devices to market faster while reducing risk and ensuring compliance. Visit their home page to learn more.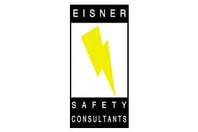 About Eisner Safety Consultants
Eisner Safety Consultants provides affordable, on-time product approvals via safety & regulatory agencies to medical device companies. We provide assistance with U.S., Canadian, European, & other international regulations. Click here to learn more about our services we offer.